Malacañang in an administrative order released on Tuesday named the five members of the transition team tasked to oversee the smooth turnover of government business to President-apparent Ferdinand Marcos Jr.
Administrative Order No. 47, signed by President Duterte on May 10, establishes the Presidential Transition Committee (PTC) and internal transition committees in departments and agencies of the executive branch "to ensure a peaceful, orderly and smooth transfer of powers to the next duly elected president."
The PTC is chaired by Executive Secretary Salvador Medialdea, with Foreign Secretary Teodoro Locsin Jr., Finance Secretary Carlos Dominguez III, Socioeconomic Planning Secretary Karl Kendrick Chua and Budget Undersecretary Tina Rose Marie Canda as members.
The Office of the Cabinet Secretary and the Presidential Management Staff, currently headed by Cabinet Secretary Melvin Matibag and Undersecretary Ferdinand Cui Jr., respectively, shall jointly provide technical and secretariat support to the PTC, according to the AO.
AO 47 authorizes the PTC to serve as the "overall and central coordination committee" of all executive departments, agencies, bureaus, government-owned and -controlled corporations, and other instrumentalities of the government relative to the transition to the new administration.
The PTC is also tasked to oversee the preparation and implementation of the respective transition activities of all government agencies, to ensure continuity and maintain the efficiency of government services.
The AO also directs all government agencies to create within five days their own internal transition committees which shall oversee "the formulation and implementation of systems and procedures for transition" to ensure continued operations during the transition period.
READ: Duterte already packing to leave Malacañang early as term nears end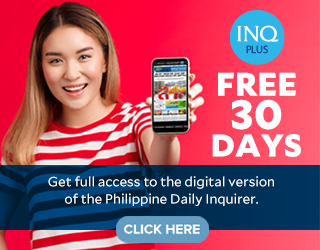 Read Next
Don't miss out on the latest news and information.
Subscribe to INQUIRER PLUS to get access to The Philippine Daily Inquirer & other 70+ titles, share up to 5 gadgets, listen to the news, download as early as 4am & share articles on social media. Call 896 6000.
For feedback, complaints, or inquiries,
contact us.




Read More: Palace names transition team members